AWARDS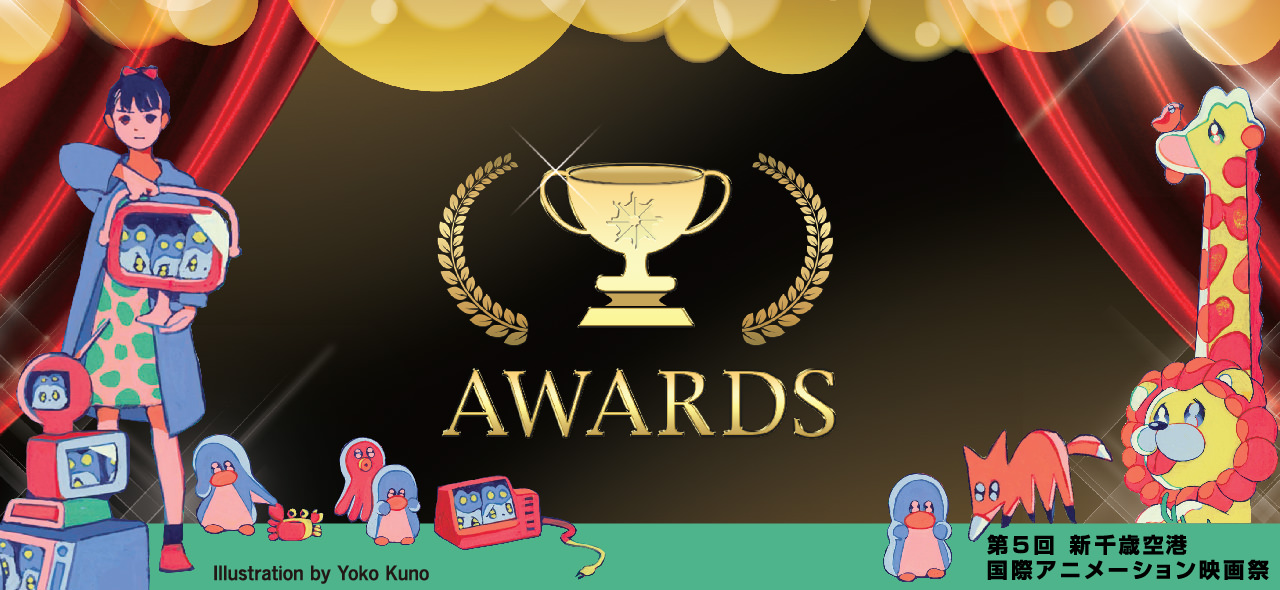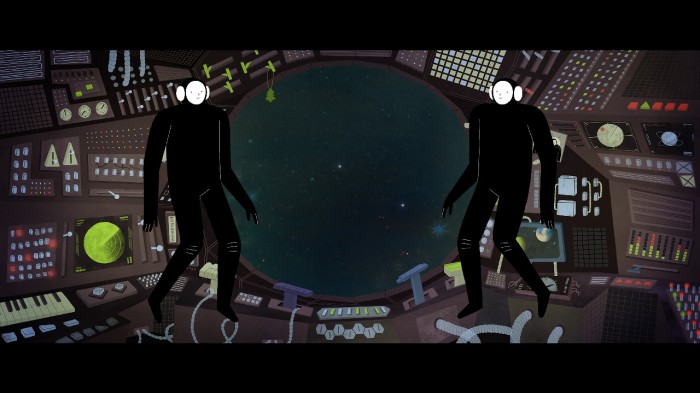 Solar Walk
Solar Walk shows the journey of individuals and their creations on through time and space. Any meaning of action is only existent from the perspective of the individual, but never mandatory when looking at it from the perspective of a solar system. It's about the melancholy of accepting chaos as beautiful and cosmic. Passion for creation is projected through the unique and playful texture of the animation craft itself.
Director :

Réka Bucsi

Réka Bucsi, born in 1988, is a hungarian independent animation filmmaker. She received her BFA and MFA at the animation department of Moholy¬-Nagy University of Art and Design Budapest. Her graduation film Symphony no. 42, got Shortlisted for the 87th Academy Awards. Her films were screened at official shorts competition Berlinale, SXSW, Sundance, Annecy, and won over 50 international awards. 2013/2014 she attended Animation Sans Frontiéres (ASF), the European Animation Production Workshop. She was an artists in residence at the Open Workshop in Viborg - Denmark, and at Q21 in Vienna - Austria. Her french co-produced short film LOVE was nominated for the European Film Awards 2017, and shortlisted for the César Award 2018. Réka is represented as a director by Passion Pictures.
Jury Comment
Perhaps you can call it a multiverse instead of a universe, the magical environment, through which figures colours and sound dander in this film. Some figures play and discover, they create their world, just like the filmmaker creates this multiverse for us viewers. Everything happens with ease and pleasure and with an intense tenderness. Everything eventually becomes part of a bigger plan. Time and space have their own logic and dynamic here. The international jury is deeply impressed with the ever-surprising sequences of events; with the way in which the filmmaker keeps expanding our imagination; and with an outstanding sound design, which in every moment of the film creates the perfect emotional depth for the images.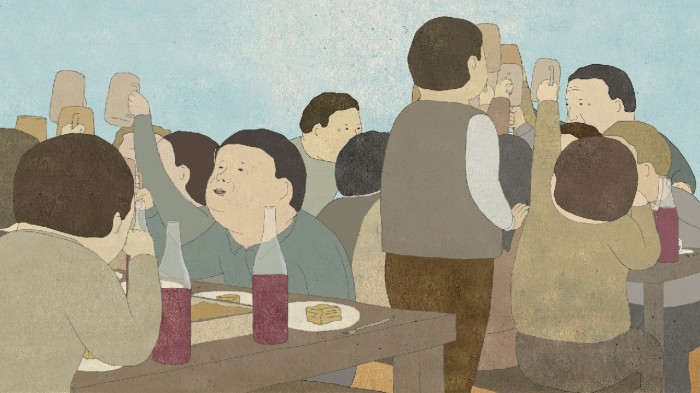 Autumn from Antonio Vivaldi "The Four Seasons"
Dear Mr. Vivaldi, First, I apologize for setting your music to animation without your permission. Furthermore, I know it was presumptuous of me to make my own interpretations of your work and introduce otters and various other animals that you almost certainly didn't have in mind. But, I really felt a strong desire to use animals in visualizing your work, which portrays human activities set in the autumn. I wanted to depict "autumn" that includes it all - humans and animals, hunters and the hunted, dreams and reality. I appreciate your understanding. Sincerely, Atsushi Wada
Director :

Atsushi Wada

Born in 1980. Graduated from Osaka kyoiku University, Image Forum Institute of Moving image and Tokyo University of the Arts. Began to create the short animation works in self-study from 2002. In a Pig's Eye (2010) has been nominated at Zagreb, Annecy, Hiroshima, and Ottawa, and won the Best Film at Fantoche International Animation Film Festival. The Mechanism of Spring (2010) premiered at the Venice Film Festival and The Great Rabbit (2012) won the Silver Bear at the Berlin Film Festival.
Jury Comment
This award goes to a filmmaker that has managed to reinvent himself while staying true to the elements of his style that we know and love so much. We were smiling throughout the projection of this film with wonder and joy, and have come to the unanimous conclusion that autumn is the most beautiful, exciting and face-melting season of the year.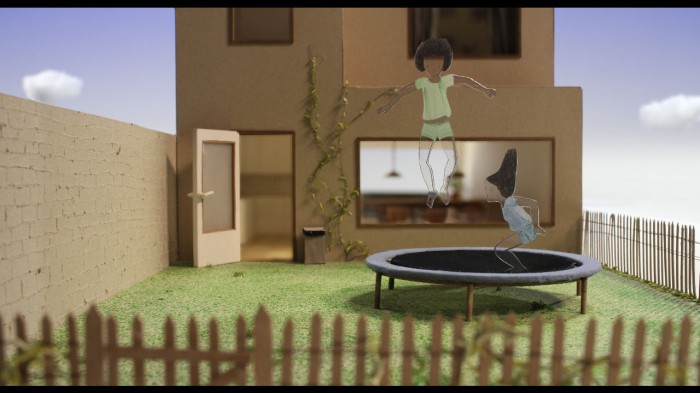 Bloeistraat 11
Inseparable best friends spend their last summer holiday of childhood amusing themselves around the house. As summer progresses their bodies start to morph and shift and an awkwardness descends on their friendship. Puberty seems determined to interrupt their bond.
Director :

Nienke Deutz

Nienke Deutz is a Dutch director and artist currently living and working in Rotterdam, the Netherlands. In 2010 she finished her studies of Bachelor in the Fine Arts at the Academy of Fine Arts in Maastricht, before moving to Ghent, Belgium and graduating as Master of Animationfilm at KASK. Her graduation film 1,2,3, piano! was awarded a Wildcard from the Flanders Audiovisual fund and her work has been shown in festivals and museums around Europe.
Jury Comment
The expression of the two girls drawn on a transparent material made me feel the flowering of new possibilities. Their transparent bodies express purity purely. At the same time, however, when their bodies touch each other, a fleshy flesh that hides inside the transparent body appears. And the body will inevitably change them in their adolescents to adulthood, and their relationships will also change. It is a very powerful work that connects such delicate story of adolescence and experimental expression method.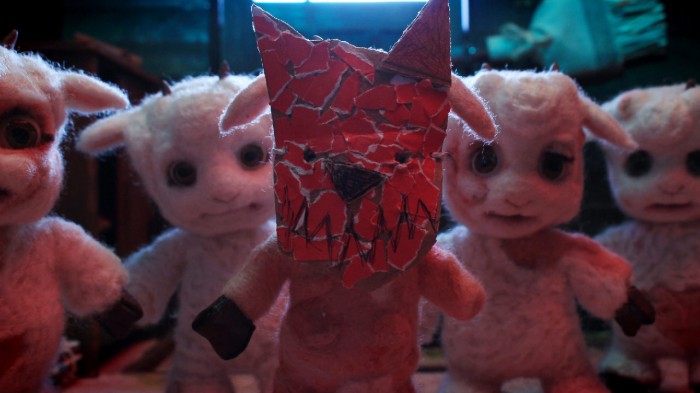 My Little Goat
The mother goat rescues her little goats from the wolf's belly. But, she can't find Toruku, her eldest son! Where is Toruku?!
Director :

Tomoki Misato

Born in Tokyo, Japan in 1992. Graduated from Musashino Art University, Department of Visual Communication Design in 2016. In 2018, received master's degree from the Department of Animation at Tokyo University of the Arts Graduate School of Film and New Media.
Jury Comment
Mama can rescue her cute little children from the predator, but now they are wounded and they will keep their scars forever. The filmmaker uses a well-known fairy tale – not as a source of stereotypes, but as a departing point to talk about incest and abuse, and to show us, how close together love and assault, pretty and abysmal can be.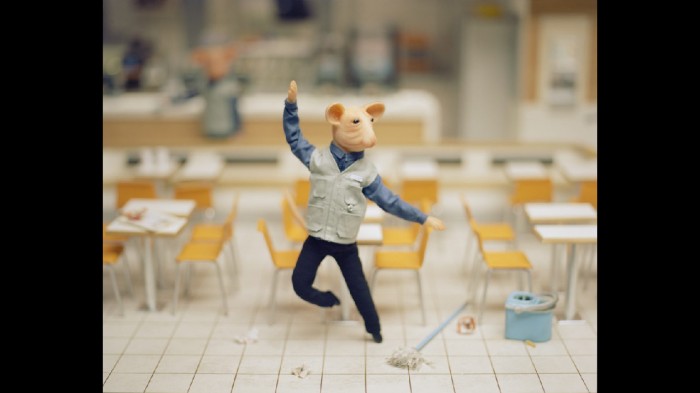 The Burden
A dark musical enacted in a modern market place, situated next to a large freeway. The employees of the various commercial venues deal with boredom and existential anxiety by performing cheerful musical turns. The apocalypse is a tempting liberator.
Director :

Niki Lindroth von Bahr

"Niki Lindroth von Bahr is an artist and animation director based in Stockholm, Sweden. Her films The Burden (2017), Bath House (2014) and Tord and Tord (2010) have been screened at festivals around the world including Cannes, Berlinale, Sundance and Toronto. The Burden won the Cristal for Best Short Film in Annecy and the award for Best Short Film in Toronto in 2017. Niki got her master's degree in fine art at the Royal Institute of Art in Stockholm, spring 2016. She is represented as an artist by Stene Projects Gallery and as a director by Nexus. She is also, together with Nicklas Nilsson, a freelancing costume designer together, and the pair have worked for artists like Fever Ray and David Bowie in the music video Blackstar."
Jury Comment
To write a statement praising this film was not a great weight on my shoulders, but a very easy task. I have seen it many times now, but each time I feel moved and uplifted as if I am watching it for the first time. The beautiful score, lyrics, and choreography make the film so accessible and relatable. Many of us have experiences doing the type of mindnumbing jobs in banal locations that are depicted in the film, counting the hours for the day to be over. Who knew these locations could be so poetic and evocative?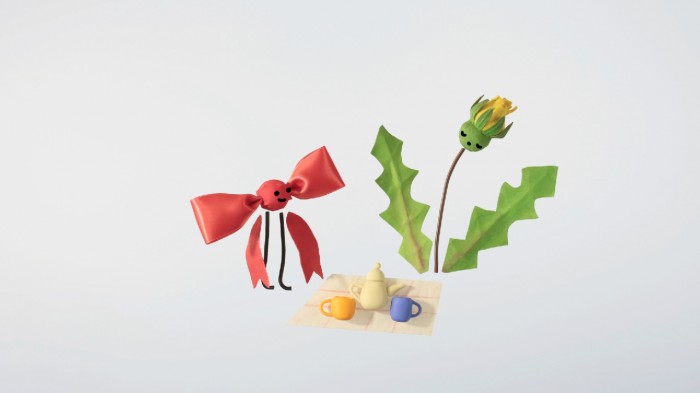 A Ribbon and a Dandelion
A ribbon untie itself, the friend dandelion would tie them again, that would their secret routine joke. but eventually, that play won't work for them.
Director :

Manami Wakai

1989、 Born in Kanagawa prefecture just beside Tokyo. Graduated Tama Art University Oil Painting Course, MA from Tokyo Art University Animation Course. Using mixed media technique.
Jury Comment
Two characters play cheerfully but there come the inevitable farewells because they are totally different each other. One cannot keep that shape unless it has been tied by someone else. Another is forced to change over time. In this work, these characters are anthropomorphically drawn as lovely characters. However, the driving force of this story is not a human emotion or reason but it is a measure of their different attributes and times each of them has as "thing". I think this is what we call destiny, which is what this film faces sincerely.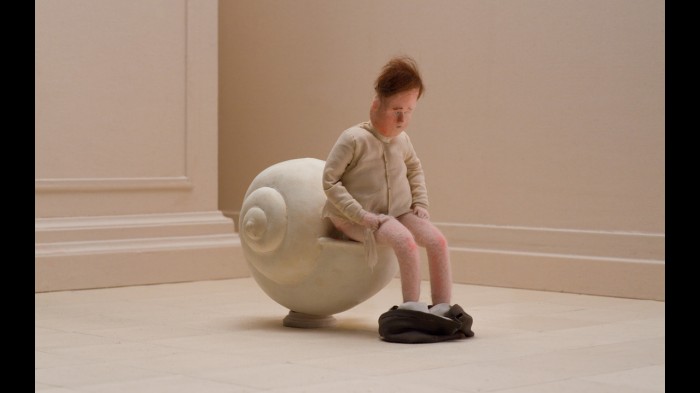 This Magnificent Cake!
An anthology film set in colonial Africa in the late 19th century telling the stories of 5 different characters: a troubled king, a middle-aged Pygmy working in a luxury hotel, a failed businessman on an expedition, a lost porter and a young army deserter.
Director :

Marc James Roels, Emma De Swaef

Marc James Roels is a live-action director, making award winning shorts 'Mompelaar' in 2007 and 'A Gentle Creature' in 2010. Emma De Swaef specializes in stop-motion and doll-making, her preferred working materials include wool, felt and textile. Together they made the short film 'Oh Willy…' in 2012, a stop-motion short that won 80 international awards including the Cartoon d'Or for best European short, and a Cézar nomination. They are based in Antwerp, Belgium and 'Ce Magnifique Gâteau !' is their latest production.
Jury Comment
After deliberation, we unanimously chose a film that thrilled us by its pure creativity, its dreamlike disenchantment, and its perfect aesthetic maturity. A film that, by a tasty mixture of absurd cinema and cruel satire, depicts one of the darkest pages in our Western history. We want to thank the filmmakers here for this important and political film, which our time unfortunately needs.

And I would like to quote Sawako Kabuki's words about the directors: « They are smart and funny. They have everything. I am jealous and I want to be them. »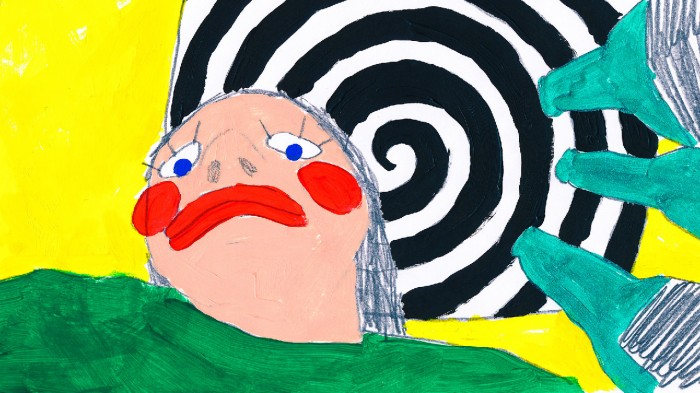 Snow White Cologne
Snow White Cologne is a visual poem, post-rationalising the struggle and recovery of my younger sister's drug addiction. There's love and loss, good and bad. I wanted to tell my sister's story in a non judgemental way, which is why the film tackles the difficult subject 'drug addiction' in a poetic and emotional manner rather than giving the viewer straight facts about the problematics of the disease.
Director :

Amanda Eliasson

Amanda Eliasson (b.1990) is a Swedish animation director who recently graduated with an MA in animation from the Royal College of Art, London. Now she's working as a freelance animation director in the UK. I've always loved art, never knowing it could actually be a career. I was going to study to be an air traffic controller as I secretly applied to a foundation year at Beckmans College of Design, Stockholm, and got accepted. At Beckmans I discovered animation and realised it was much more interesting for me to be able to make my illustrations and paintings move. Since then I've developed a deep interest in making flat images transport the viewer into a three dimensional space. I would say my style is playful and naive in contrast to the difficult social subjects I address in my films.
Jury Comment
Psychedelic and dynamic expression with the young creative power while heartbreakingly poetic. Truly delicate and beautiful. My heart ached while watching the film.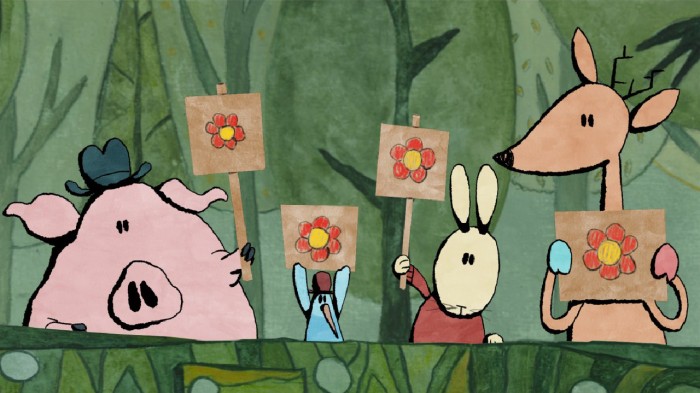 Flower Found!
A beautiful red flower stands in the middle of the forest. When it suddenly disappears Mouse is very sad. Bird takes Mouse around the forest to search for the flower and other animals join in too. Then they think they've found the flower and things quickly get out of hand.
Director :

Jorn Leeuwerink

Jorn Leeuwerink was born in 1990 in the Netherlands and studied animation at the HKU University of the Arts Utrecht. He lives in Amsterdam and works there as an animator.
Jury Comment
In this short film, the story is rhythmically twisted, turned, and reversed twice. Although the graphic style is like a picture book, the film reveals human's nature that involves contradictions with its symbolicity. A rat makes up for the tragedy caused by his own intention. It looks like a black humor but the ending leaves the space for the audience to think.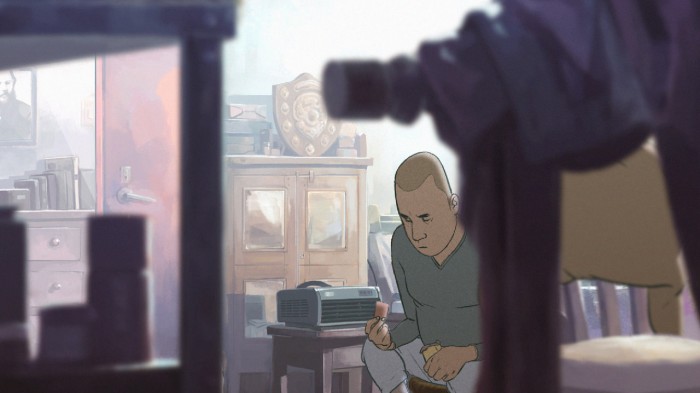 Death of a Father
When Babu's father passes away, he is caught in a web of age-old rituals and social formalities. As he looks for opportunities to cope with the loss of his father, death ends up being just another mundane routine for Babu.
Director :

Somnath Pal

Somnath Pal graduated with a degree in animation from IDC, IIT Bombay. He later served as an Assistant Director on Amar Chitra Katha's theatrical animation feature 'Sons of Ram', and as a Production Designer on the multi award winning feature film 'Court'. 'Death of a Father' marks his debut as an animation filmmaker.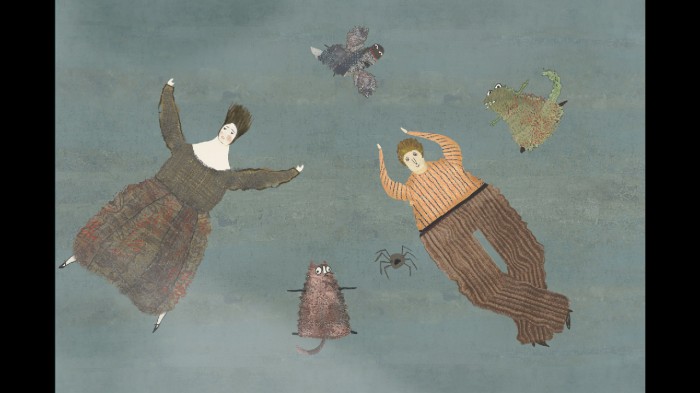 Home
A family decides to sell their old house so they can buy a new one that they saw on TV. They had a hard time selling it so they put in hard work to fix it. But things take a turn when all get well.
Director :

Farkhondeh Torabi

I started making short animations in 1991, and I have made about 12 short animations. My most notable film to date has been Shangoul o Mangoul. My animations has received more than 25 prizes in the world.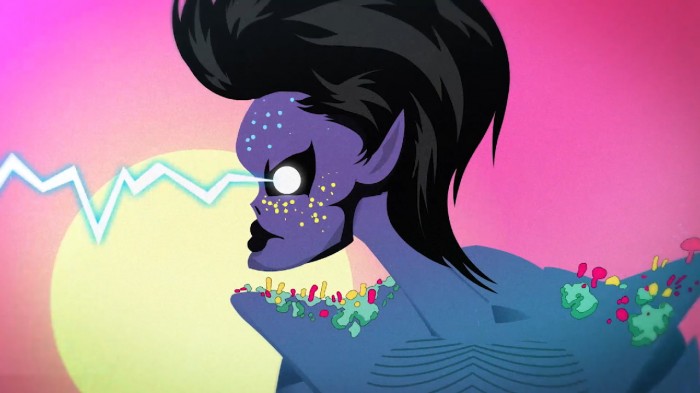 KATY'S WART by David Roush & Ecce Shnak
A pervert is harassing a pair of twins. One of them has a magic wart on her hand. This is their revenge story.
Director :

Simon Wilches Castro, Hollye Bynum

Alien of extraordinary talents, also an animator and creative director. Born in Popayán, Colombia. He Studied Visual Arts in Bogotá, Animation in Cuba and an animation MFA in the United States. Back in Colombia he used to do political and social cartoons and got himself introuble because of it. In the US he animates for a living. He has worked at iCamp TBS in Japan, Titmouse Studios in the United States and many other clients including Disney TV animation, Starburns industries and Adult Swim. His films have screened and won awards in festivals around the world including a double Adobe Design Achievement Award, an Annie Award Nomination and two Student academy award semifinalist nominations. He was awarded the FULBRIGHT Fellowship for artists on 2010 For more info go to www.simonwilches.com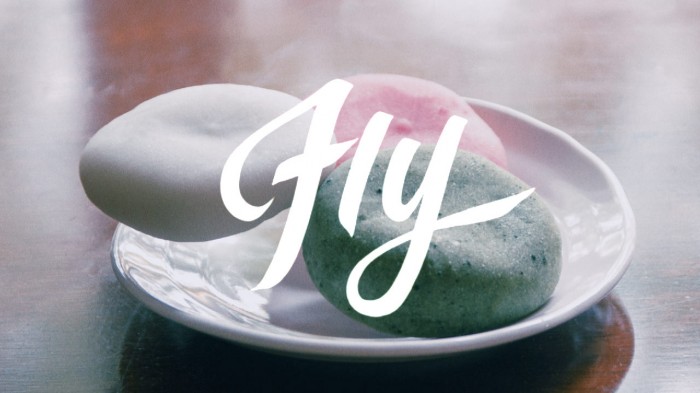 imai "Fly feat.79, Kaho Nakamura"
A stop-motion video of various types of mochi, popular sweets for old people in Japan. I had been shot this the whole summer at my grandparents' house.
Director :

Baku Hashimoto

Baku Hashimoto is a visual artist and filmmaker in Tokyo. He works on everything from MVs and web features to interactive art, conducts experiments in different modes of expression, and explores diverse styles of video and graphics. His major project include promotional products for Adobe, Nike, along with videos for artists like group_inou and Olga Bell. He is the winner of the 19th Japan Media Arts Festival New Face Award.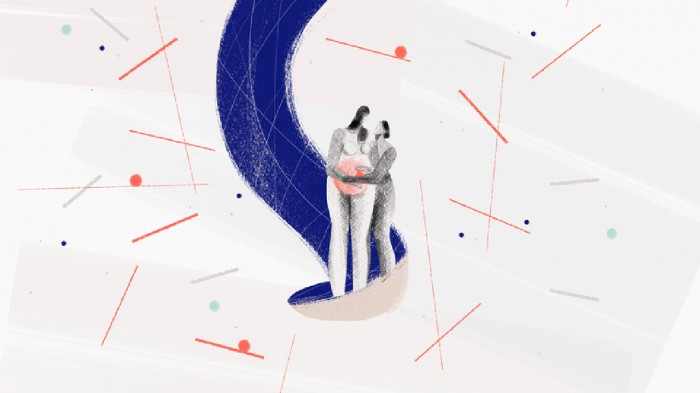 Conception: Catie + Jen
This film was produced as part of the New York Times' Conception series, a six-part animated series showcasing different real life stories about becoming a Mother. We follow Jen and Catie: two sisters struggling with infertility, an unexpected pregnancy and difficult life decisions. Sisterhood and motherhood meet in this powerful story of love, fear and trust.
Director :

Moth Studio

Founded by three short film directors who began collaborating on commercials, feature film segments and positive films for NGO's and charities,Moth has since grown into a full-time team of producers, directors, designers and problem solvers. Often taking complex or difficult subjects and portraying them in imaginative ways, Moth strives to create vivid work that retains an intelligent and distinct style whether for commercial clients, editorial pieces or short films.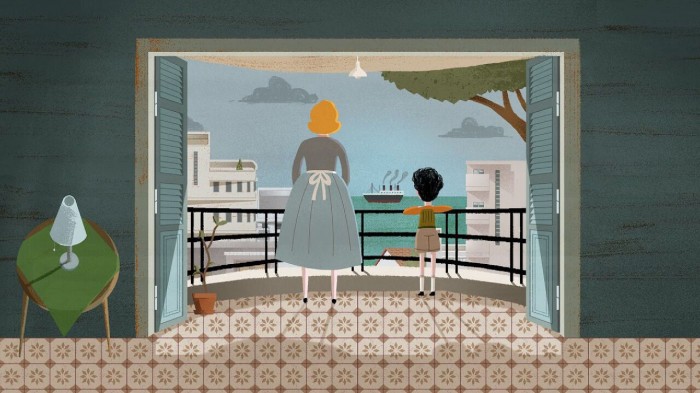 America
1950 Tel Aviv, a mother and her son receive a telegram with an invitation for a phone call from America. The prospects of the call spark hope for a better life in the mother's heart while her son is busy in his own fantasy world inspired from his life in Israel.
Director :

Nadav Arbel

Born in 1980, Nadav is an Israeli director of animation and the founder of "The Moving Company" animation studio. He is also a lecturer of animation and cinema in several Israeli institutions. Nadav directed the animation short film – "Elephent" and several animation web series.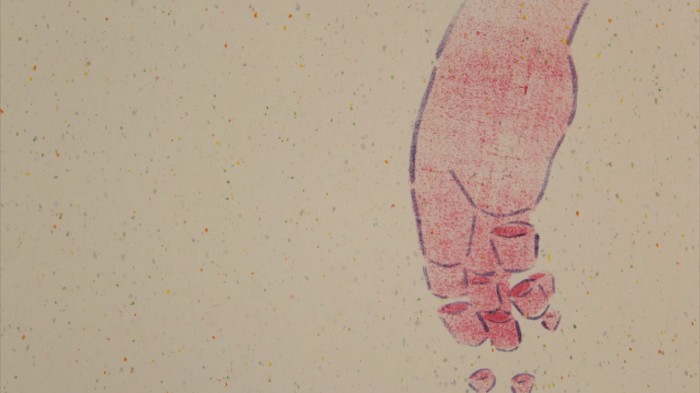 had lived
This is a film about a single death. I drew what I saw since my grandmother died, what remained in memory, what I did not remember. As time passed, memory, thoughts, life and death all mixed.
Director :

Yuka Sato

I was born in Sapporo in 1992. I am enrolled in the graduate school of Hokkaido University of Education. I am making animation using intaglio and letterpress. Holland Animation Film Festival 2016, the 16th Hiroshima International Animation Festival etc, domestic and foreign film festivals etc. Screening group EZOFILM representative.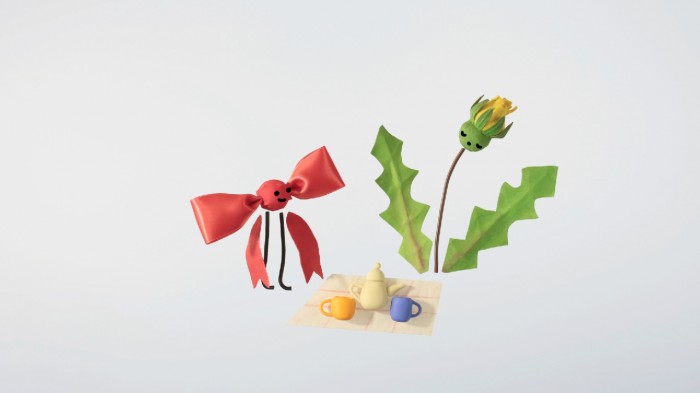 A Ribbon and a Dandelion
A ribbon untie itself, the friend dandelion would tie them again, that would their secret routine joke. but eventually, that play won't work for them.
Director :

Manami Wakai

1989、 Born in Kanagawa prefecture just beside Tokyo. Graduated Tama Art University Oil Painting Course, MA from Tokyo Art University Animation Course. Using mixed media technique.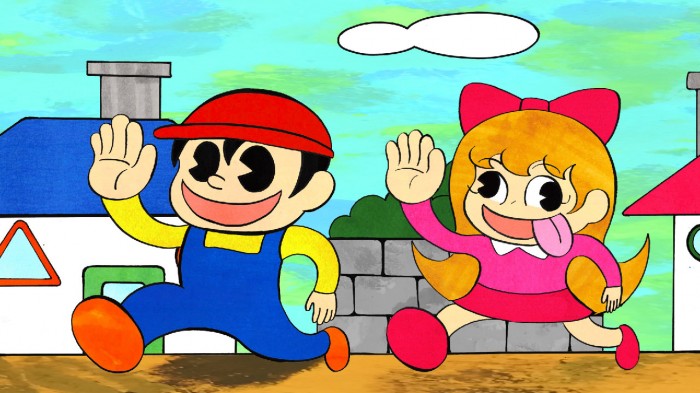 Good Luck Yonpey
This story is about Yonpei, an always energetic boy. Today we present "Yonpei goes on errand!
Director :

Shota

Graduated in Animation Major from Tokyo Zokei University in 2016. Obtained a Master's Degree in the same university, in 2018. Currently works in a film production company.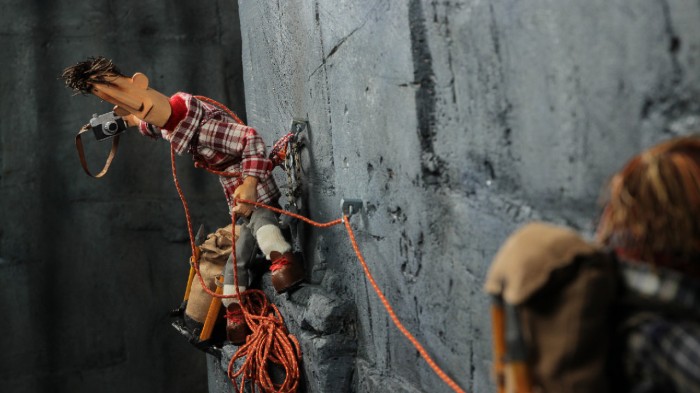 Viacruxis
Marcel and Andrezj are a legendary pair of mountaineers. They have been the first ones to conquer the highest and hardest peaks. Despite their different temperaments, they make a great team. Marcel has taken the lead and popularity, whereas Andrezj always plays a secondary role. Now they face the biggest challenge: reaching the virgin summit of the highest mountain. In order to achieve this, they will have to overcome formidable obstacles, suffer hardships and stand each other for a long time. But Andrezj is no longer willing to continue in Marcel's shadow.
Director :

Ignasi López Fàbregas

Illustrator graduated for Massana School in 1993 in Barcelona.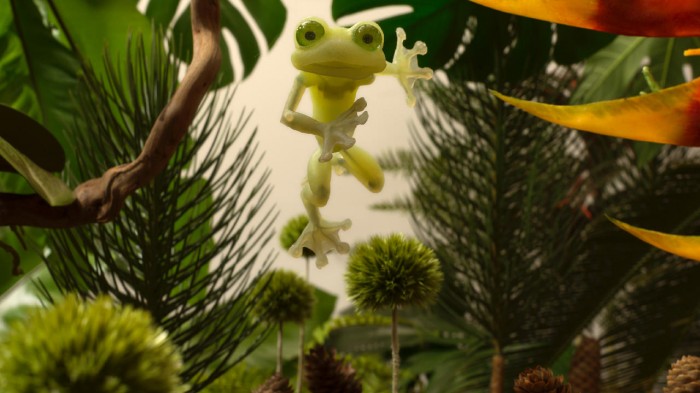 Dancing Frog
Everything is connected.
Director :

Kim Jin-man

1975 Born in Seoul, South Korea 2003 Graduated from Hongik University of Sculpture and Visual communication 2009 Received a Master's degree in Imaging Science, Multimedia & Film from Chung-Ang University He is working at studio Humuhumu as a director.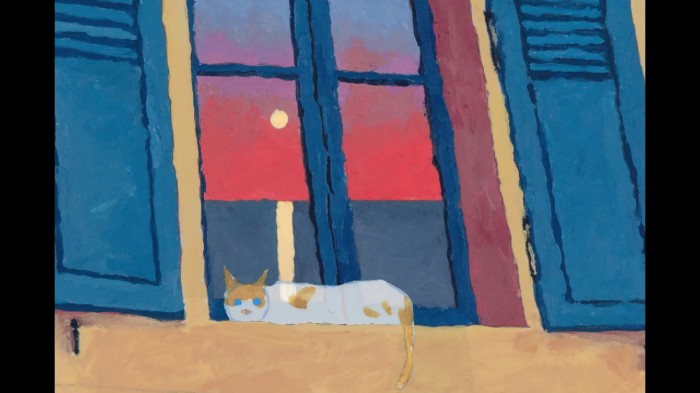 Passage
When the sun goes down, terrestrial activity slows down and falls asleep. The stars become visible in the true, deep, black sky. The short and lively cycles of terrestrial life give way to cosmic eternities. That is the moment chosen by a tiny soul to leave the Earth plane.
Director :

Simon Feat

Born in Paris in 1989. After a Master's degree in fundamental physics, Simon switched to studying art and animation at the Arts Décoratifs de Paris. He was an exchange student for six months in the Animation department of Tokyo University of the Arts, where he produced his first animated short "Silence." "Passage" is his graduation work.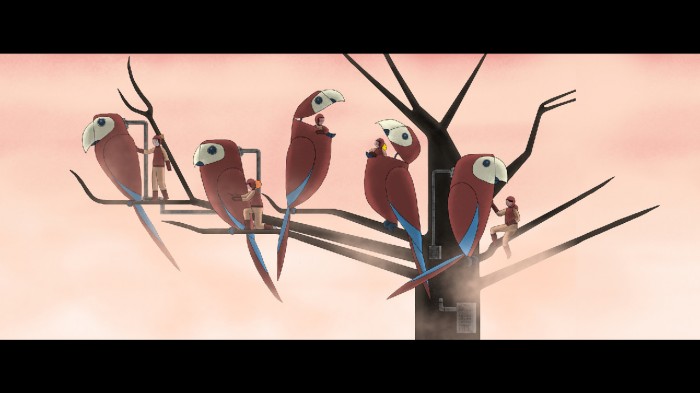 Floreana
On a remote island in the future people are training for an important mission.
Director :

Lou Morton

Lou is a filmmaker and animator living in Los Angeles, CA. His work has screened at festivals around the world including Sundance, Annecy, and Hiroshima International Animation Festival. In 2016 he was invited to a residency at the Animation Workshop in Denmark where he developed his latest short film, Floreana.